Ed Bracey Hosts Accomplished Author Laura Beers in the Latest Episode of Business Innovators Radio's New Show Making Major Moves in the Marketplace
Business development veteran Ed Bracey hosted Laura Beers, an accomplished author, in the latest episode of his show Making Major Moves in the Marketplace. Before making her mark as an author, Laura had a rewarding career as a construction manager.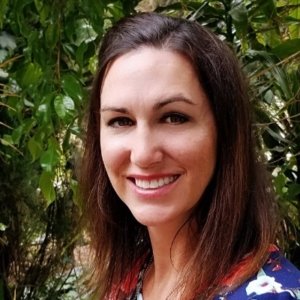 Well-known author Laura Beers was the special guest in the latest episode of Making Major Moves in the Marketplace, a radio show broadcasted on Business Innovators Radio and hosted by Ed Bracey. The show was launched recently by Ed as a forum to help the emerging business leaders follow the footsteps of today's most extraordinary social entrepreneurs. Within its short lifespan, the show has already attracted widespread interest from the listeners.
Laura Beers grew up with a dream of becoming an author. However, after earning a Bachelor of Science degree in Construction Management from Brigham Young University, she started a career in the construction industry. Laura was a Sr. Project Engineer when she decided to opt out of this career to focus on raising her children. Many years later, and with loving encouragement from her family, Laura decided to start writing again.
In the recent episode of Making Major Moves in the Marketplace, Laura discussed her first novel Saving Shadow in detail. She also shared how anyone can write and produce the book that lies within each individual.
"Saving Shadow is actually a Regency Spy Romance, which means it's based in England in 1813 and at that time England was at war with Napoleon and America. It revolves around a woman who is the daughter of a Jew, had a very hard growing up and had a photographic memory," Laura said.
Saving Shadow is available now at Amazon, Barnes & Noble and other book retailers. Laura informs that the second book of her Beckett Files series, A Peculiar Courtship, will be available in December.
Ed Bracey is a well-known business development expert with a wealth of experience in coaching entrepreneurs around the world. Making Major Moves in the Marketplace is the production of Synergy of Empowered Women, a charity founded by Ed to raise funds for global women's empowerment. Through his new radio show, Ed looks to inspire the aspiring woman entrepreneurs by sharing the secrets of some of today's most eminent social entrepreneurs.
The entire episode of Making Major Moves in the Marketplace featuring Laura Beers can be heard at https://businessinnovatorsradio.com/laura-beers-accomplished-author-exposes-secret-sauce/
Contact Laura Beers:
Facebook: http://www.facebook.com/authorlaura.beers
Email: [email protected]
Instagram: https://www.instagram.com/author_laura_beers/
Twitter: https://twitter.com/AuthorL_B
About Ed Bracey: A lifelong volunteer, Ed Bracey has over 32 years Business Development Experience. After graduation from The Citadel, Ed served this country as an officer in the Marine Corps overseas and stateside. Beginning a sales career, Ed led sales teams locally, nationally and internationally. After founding synergy of Empowered women, Ed supported this cause with his own funds. Due to recent nationwide expansion, fund raising has begun to ensure our causes to empower women are fully funded.
Media Contact
Company Name: Incite Media
Contact Person: Alicia Dibrell
Email: [email protected]
Phone: 7022027939
Country: United States
Website: http://www.InciteAuthority.com